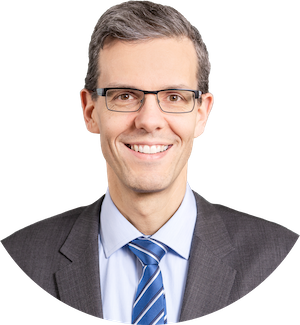 About me
I am Professor of Finance at the University of St. Gallen, Director of the Swiss Institute of Banking and Finance, and Academic Director of the University of St. Gallen's Master in Banking and Finance (MBF) – one of the world's leading finance master's degrees. My main research interests are in the areas of derivative securities, asset management, financial markets, and risk management.
I am consultant and advisor to various financial institutions and government agencies, chairman of Algofin AG, chairman of Neue Bank AG, board member of St. Gallen Kantonalbank, and serve on the boards of several university institutes.
In the past, I have served as Dean of the University of St. Gallen's School of Finance and was a Visiting Professor at New York University and University of California-Berkeley. I have obtained my Ph.D. in Finance from the University of St. Gallen and a M.Sc. in Computer Science from Simon Fraser University (Canada).
Contact
Prof. Dr. Manuel Ammann
Swiss Institute of Banking and Finance
University of St.Gallen
Unterer Graben 21, 9000 St.Gallen
Switzerland
Tel.: +41-71-224-7080
Email: manuel dot ammann at unisg dot ch